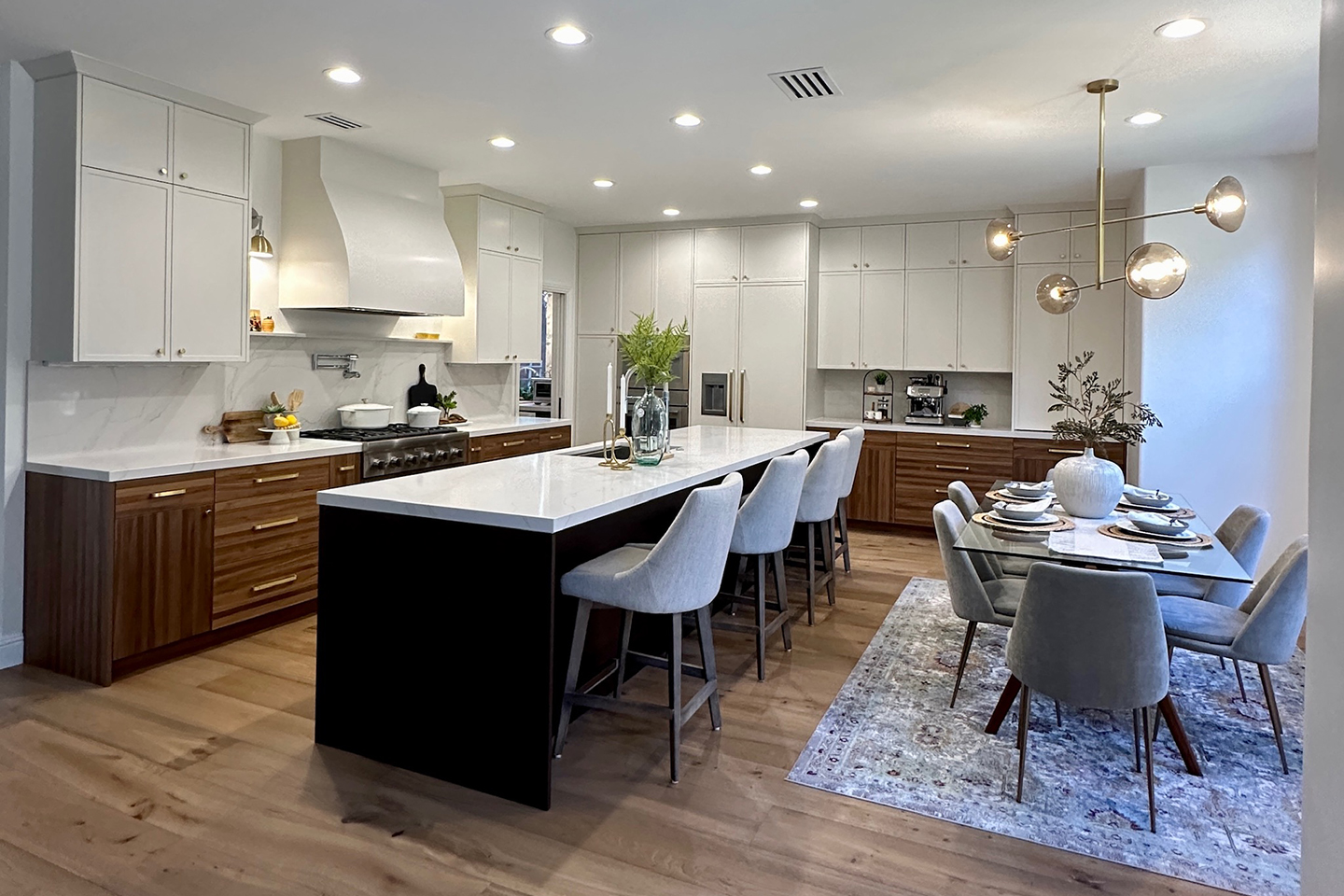 Modern European Cabinets
GS Fine Finishers is a wholesale manufacturer for leading edge European Cabinets. We use materials from local trusted sources and developed better ways to make high-quality cabinets more affordable!
Our standard cabinet boxes are made from prefinished plywood, 'Assembled' or 'Ready-To-Assemble' with matching 1mm PUR edge band. PUR is a hot melt adhesive that creates invisible joints that are much more aesthetically pleasing, and the bond holds firm against moisture, water, and heat.
When it comes to cabinet doors, our designs offer one-piece MDF/HDF, wood grain, high gloss, matte, or textured laminate. These doors can made from slab, 5-piece, or with 2K paint.
If you are looking for a painted finish, we offer a hand full of the most popular colors, sprayed in a controlled environment, giving you a factory like finish. Requires no additional protective coating, highly moisture resistant, and extremely durable.
---