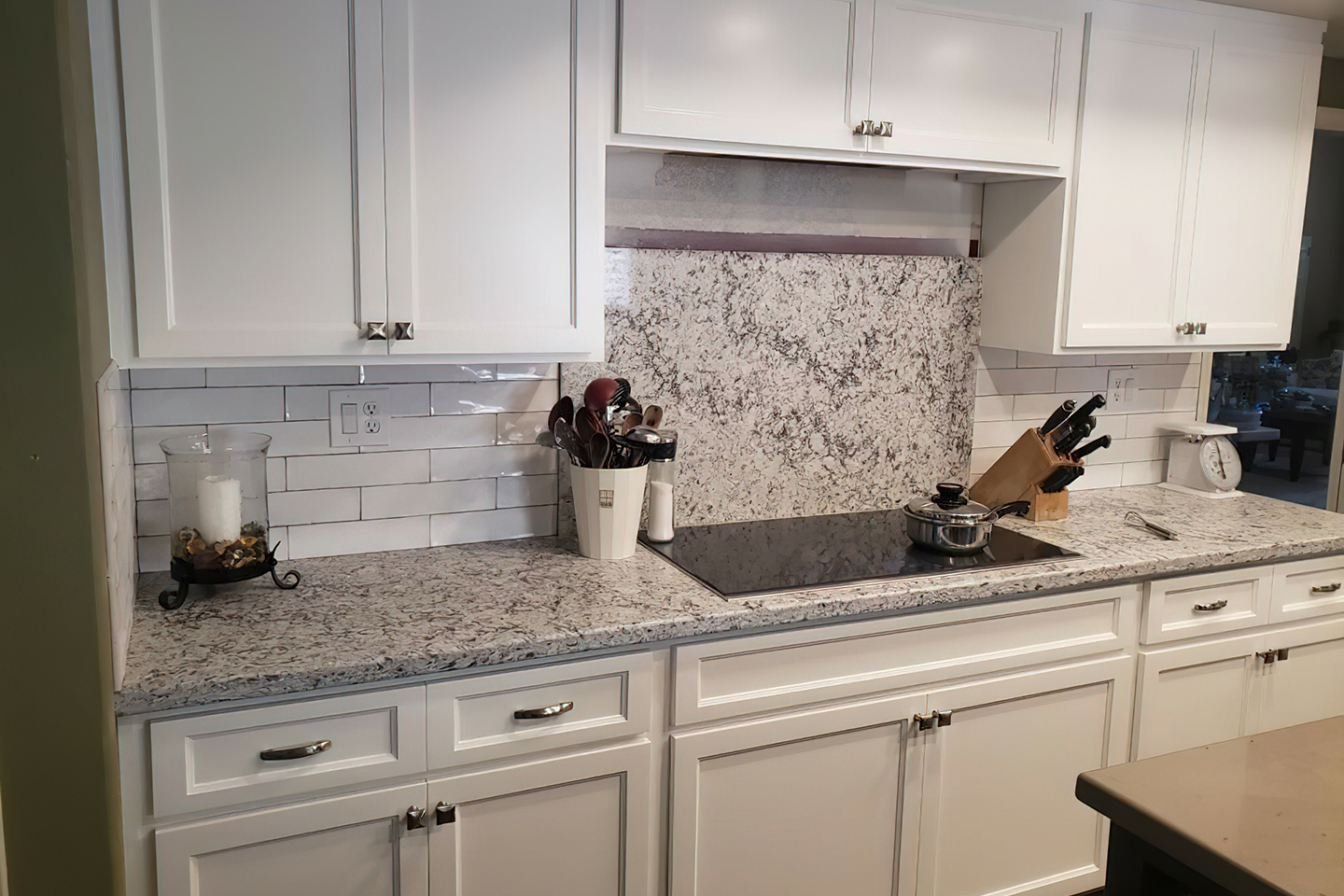 Transform Your Cabinets with Very Little Downtime
Why does GS Fine Finishers recommend New Doors? We manufacture our own doors in Pleasanton, CA. We provide various style doors with our 2k polyurethane paint. This becomes highly water resistant and is recommended for use in high humidity and heat like Bathrooms and Kitchens. All this is done in our controlled facility giving you a factory like finish. Plus, we include soft-close hinges on all doors.
We do not paint existing cabinet doors because they have been used heavily and open/close constantly. They also absorb hand oils, cooking oils, years of different cleaners, and even absorb moisture through exposed areas where stain or existing paint is missing. This becomes very costly and labor intensive by stripping all this down to raw wood. If you leave any residue, the paint will not stick to the surface and start peeling or cracking. Sanding existing cabinet frames is less labor than doors because there is little to no design or profiles. We also give you the flexibility of picking your own paint color. Drop by any of your local paint stores and pick out a paint swatch.
We can match any solid color of your choice. When you hire us for the job, we give your space a more modern look and complete refresh without a costly overhaul or cabinet replacement. We also consider the durability of normal everyday use for years to come.
Ready to transform your cabinets? Give us a call today at (925) 699-0611.
---