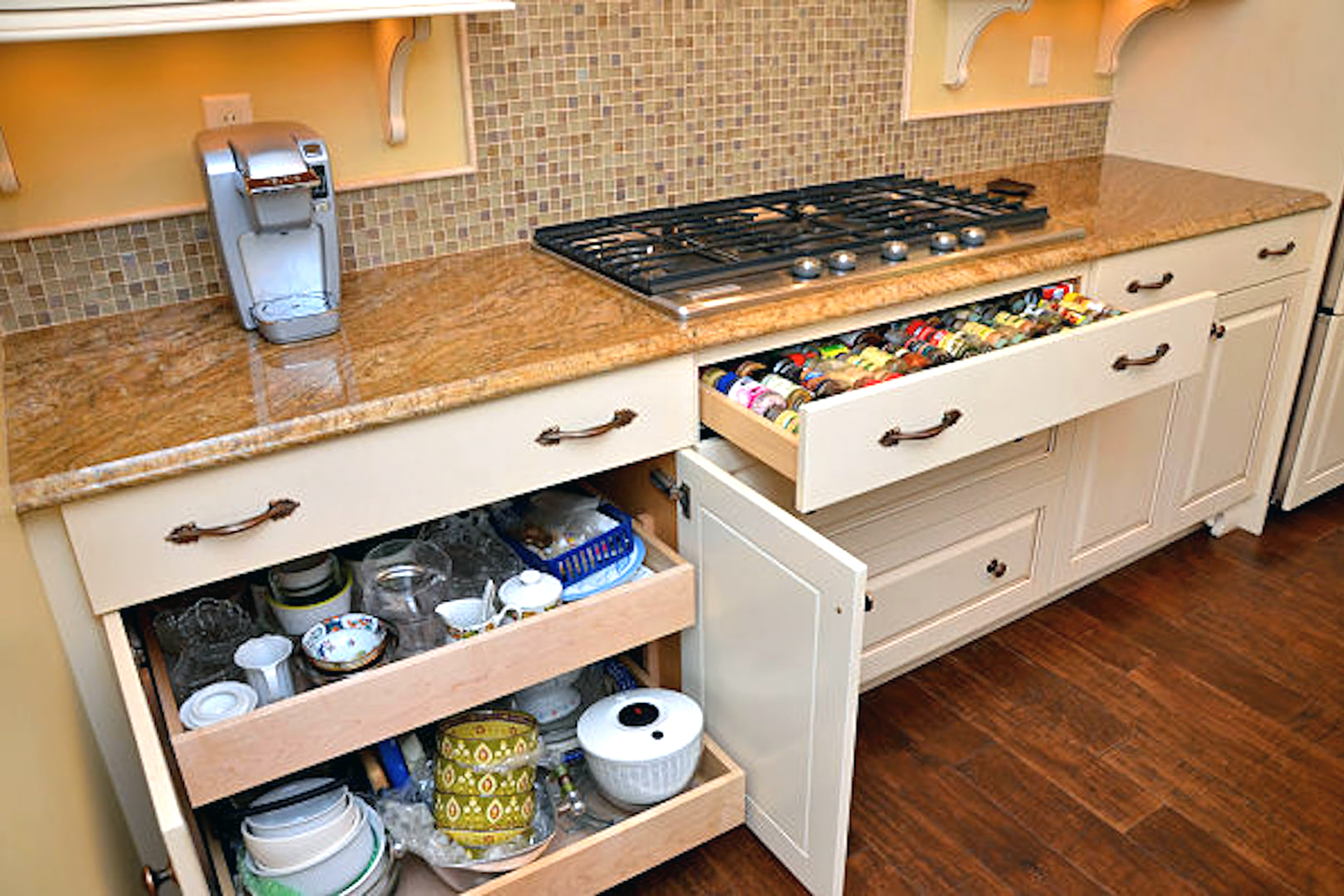 We Make Your Life Easier
Custom made gliding shelves, also called 'roll-out' or 'pull-out' shelves, are made to fit in your existing cabinets. There are many benefits to gliding shelves. Convenience is one. Gliding shelves improve accessibility in your cabinets. They also maximize your available storage by making sure that space in the back of the cabinet is not wasted. Gliding shelves are one of the best organizers around. If you want to know how to stay organized, you need to consider this accessory.
Ready to make your life easier? Give us a call today at (925) 699-0611.
---